A dome like no other
ENJOY ALL THE COMFORTS, in our BESPOKE Accommodation
Our beautifully crafted geodesic domes, complete with their own ensuite, star-gazing sky windows, insulated walls, heating. We offer fine wines and Tasmanian produce to ensure guests and friends can escape the stress of everyday life and soak up the wonderful Tasmanian wilderness and delights without sacrificing home comforts.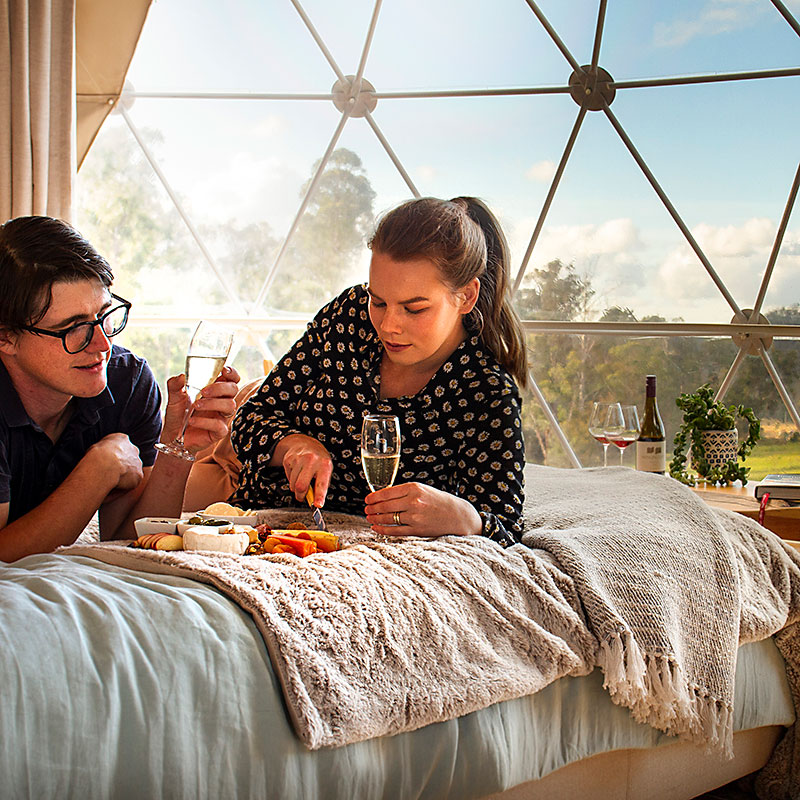 Comforts of dome
Quality engineering provides guest warmth and comfort, in any weather.
Our quintessential six metre domes are engineered to withstand the harshest Tasmanian winters and are also designed to cater for the intensity of the summer sun. Each highly energy efficient dome comes built in with a solar vent and opening window, the fully double insulated domes offer maximum year-round comfort.
While 25% of the dome is a clear, star-gazing sky window, they each come with block-out screening curtains for guest privacy.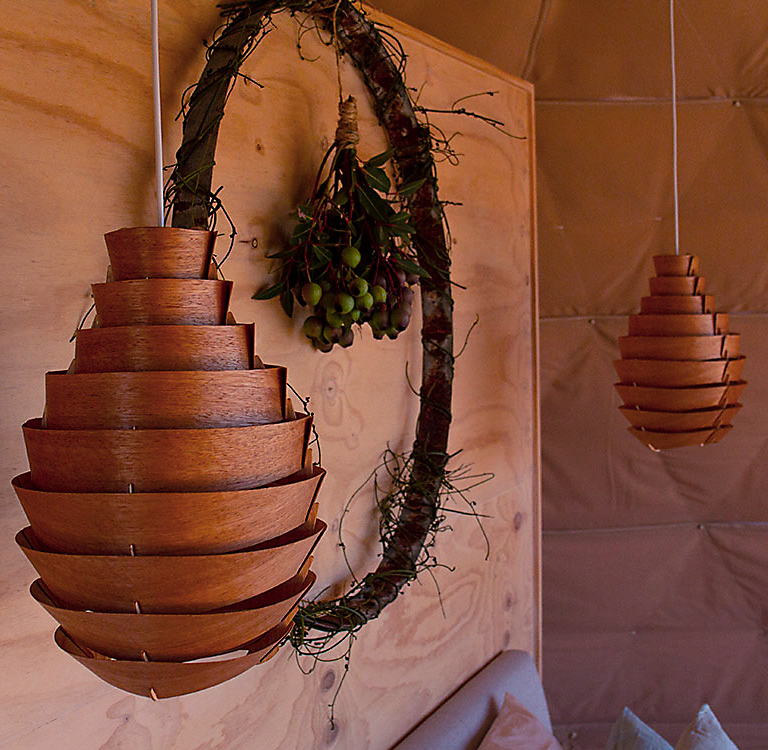 Escape in style
Each dome has a full ensuite, so it's glamping in style. With comfy King-size bed with quality cotton sheets, quilts and soft furnishings. Our interiors reflect our desire to add, not detract from our beautiful natural surrounds.
Working with inspiring local designers such as Geoffrey Cameron Marshall who created the bedside Swell Pendants in our Pinot Dome allows guests to enjoy some of Tassies finest craftsmanship.
Lanterns, cushions, and throws help create a nest that will keep guests cosy and comfortable. Each dome is set on an extensive raised domes so you can enjoy the views and the sunshine.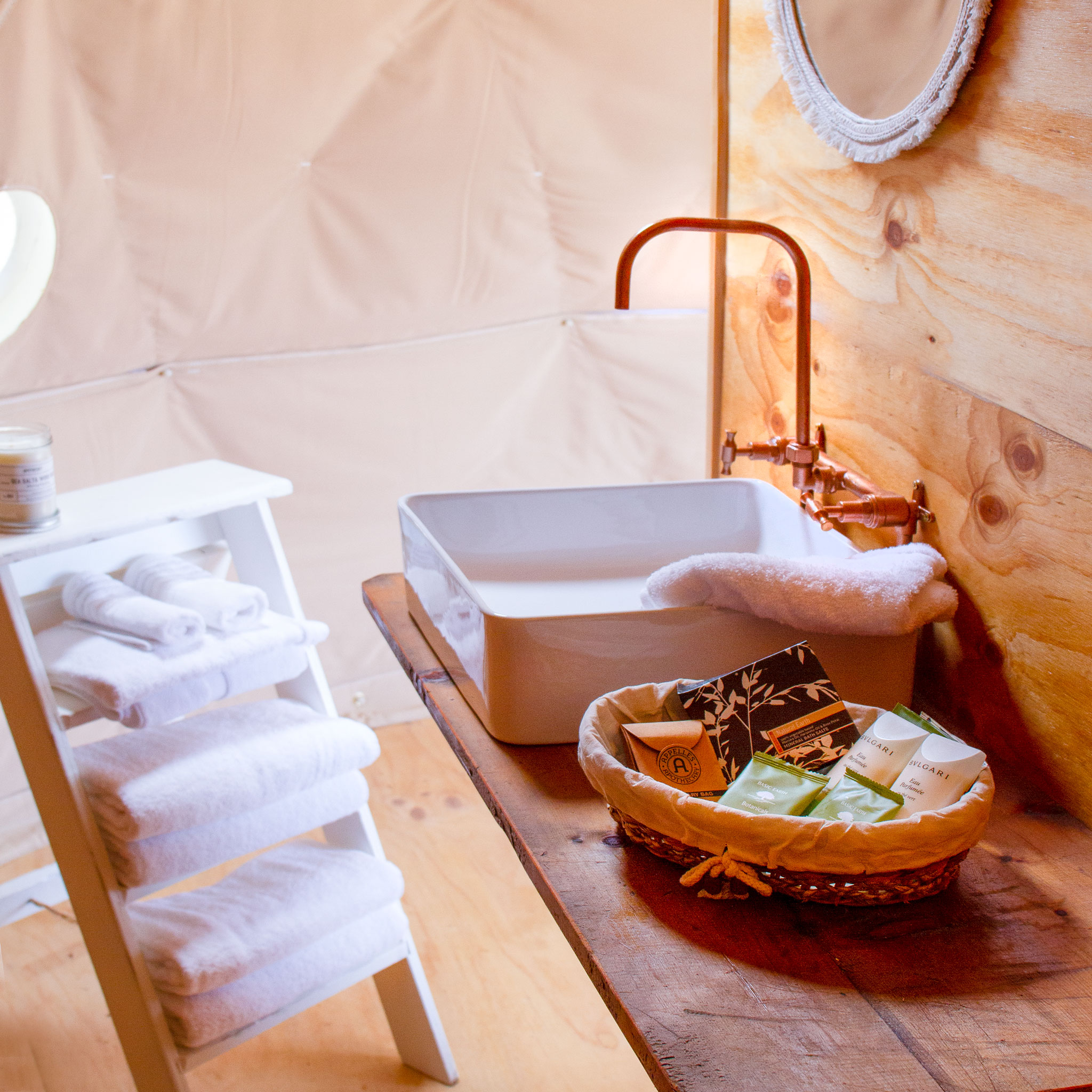 Eco-friendly design
Working with nature and minimising the environmental impact is at the core of our philosophy. Each dome includes a private ensuite including shower, vanity with sink behind the dividing wall.
We aim to keep waste and power consumption to a minimum and encourage our guests to do so as well.