Go on... Be a pampered glamper!
Our Relaxation Experience is the epitome of Zen. In whichever order you choose, enjoy a free wine tasting with Doug and Nellie, and a complimentary bottle of wine. Then, let the pampering unfold, with our exclusive Bliss Bubble treatments such as 'Head Over Heels' or 'Scuff & Buff'.
The Day Spa at Swinging Gate overlooks beautiful vines and rolling hills, a personable and boutique spa clinic primarily focusing on 'feel-good' and simply relaxing treatments, using quality handcrafted spa products made on-site, leaving the guests feeling refreshed and revived.
Before you book please make sure you contact Corrie on 0409 194 402 to confirm availability.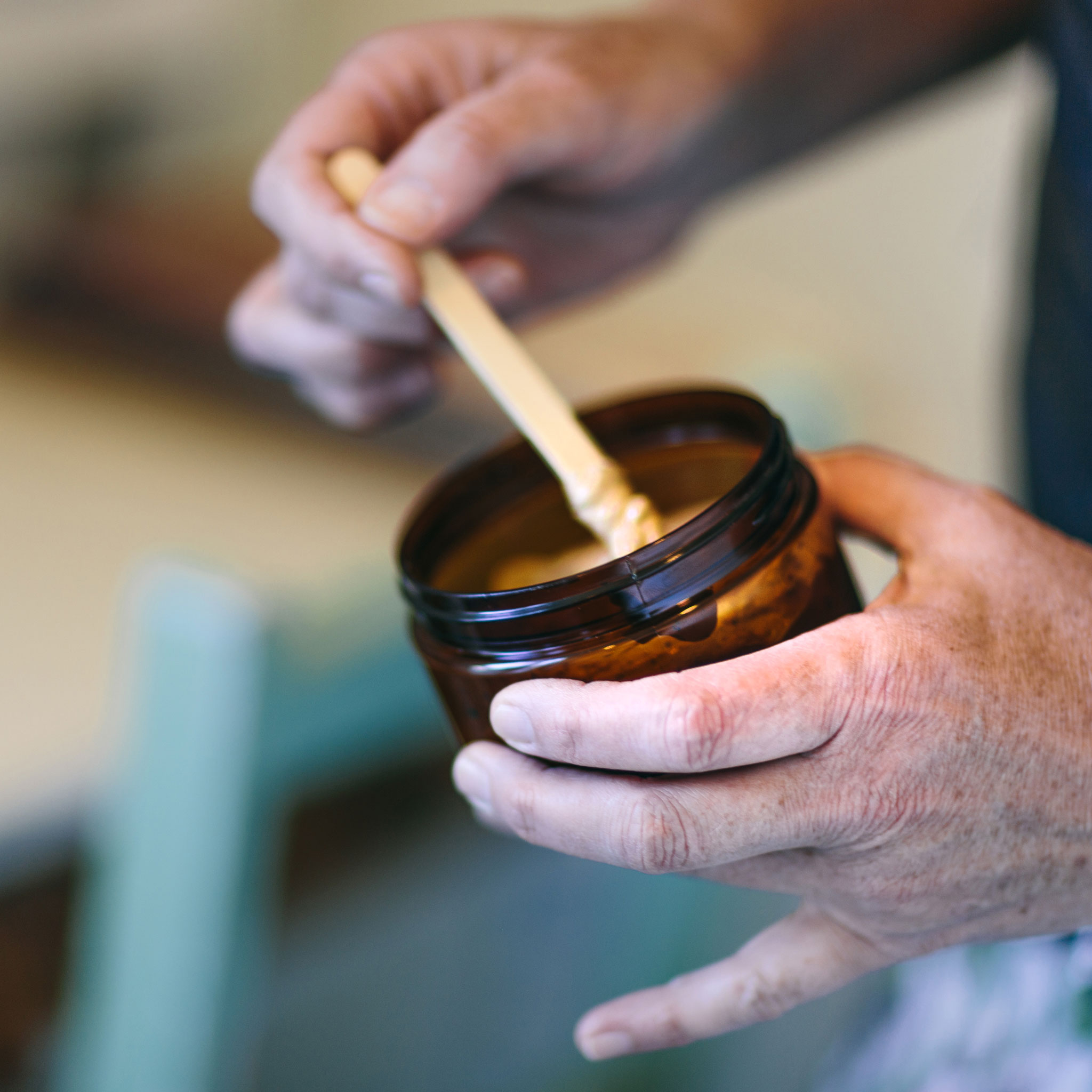 Bliss Bubble Head over Heels - 60 mins
Commencing with a facial this relaxing and calming treatment let's all the stress float/flow away. Your skin is cleansed with a gentle creme based cleanser followed by toning and exfoliation, clay based masks and botanicals, leaving the skin purified and nourished.
Warm compresses and aromatherapy massage will indulge the senses to complete this revitalising mini-facial. Next up are the hands which will be polished and deeply massaged with a rich shea butter based moisturiser.
Finishing with having the feet and legs exfoliated using a rejuvenating scrub followed by a massage enhanced with peppermint body butter.
Bliss Bubble Scuff & Buff - 60 mins
Starting with a soothing foot soak, immersing the feet in sea salts crystals with peppermint, clove and sweet orange essential oils. Next an invigorating exfoliation of the back followed with warm compresses and a muscle release massage.
Roll over and relax into a deep cleansing facial , combining clay cleansers and exfoliants, and finishing with a massage using balms and oils leaving your face hydrated, polished and relaxed. Lastly a scrub and rub to the feet followed by a pampering foot massage using a rich peppermint foot balm.